Get Best FSSAI Consultants Near You
Online FSSAI Registration in Meghalaya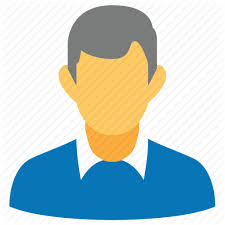 Name:Sh P.W. Ingty, IAS
Address: Commissioner food safety and Additional Chief Secretary (Health), Room No 201, Additional secretariat, Shillong- 793001
Email: pwingty@yahoo.co.in
*The above data is refered from FSSAI Portal
FSSAI License in Meghalaya
Food Safety and Standards Authority of India is an authority to provide FSSAI license to every food business and made compulsory to have a food license before initiating the business. Every food business operator in Meghalaya such as the producers, brokers, eateries associated needs to acquire a 14-digit enrollment or a permit number which must be imprinted on Food Packages. The Food license registration authority is an administration to guarantee that the food items experience certain quality checks, that helps to reduce the food adulteration and to serve standard items to the customers. This improves the obligation of produces to fabricate Food in a sterile way.
Food License Consultant in Meghalaya
As indicated by FSS (Food Safety and Standards Licensing/Registration of Food Businesses) Regulations, 2009, Any individual to start or continue any food business will make an application for the concede of a FSSAI License to the Designated Officer alongside charges Under Article 31 of FSS Act, 2006.
Food License is an absolute necessity for each food business in Meghalaya. Online Food License Registration Consultant will help you in completing the entire procedure with hassle-free service.
Types of FSSAI License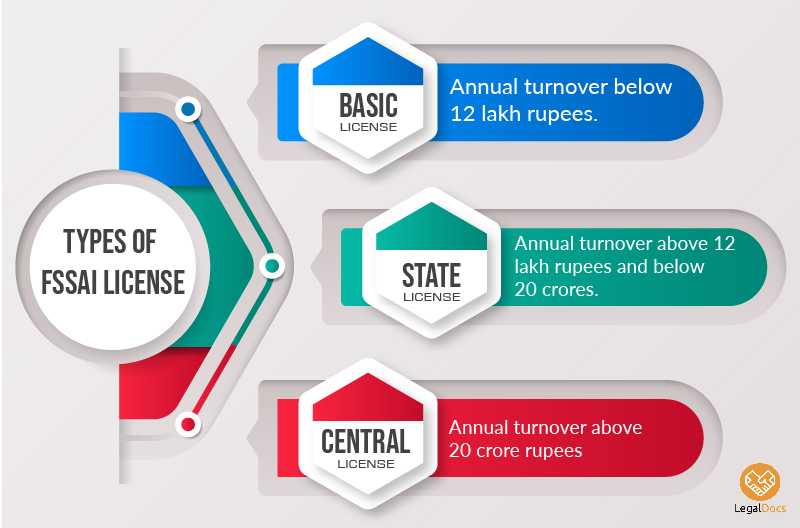 Documents Required for FSSAI Registration in Meghalaya
FSSAI registration is segregated in 3 different types which are Basic registration, State registration, and Central registration. While completing the FSSAI registration procedure, the food business operator needs to provide a few documents which are mentioned below:
For Basic FSSAI Registration
| | |
| --- | --- |
| Passport Photo | Photo Id Proof |
For FSSAI State and Central license
| | |
| --- | --- |
| Passport Photo | Address Prof |
| List Of Food Category | Photo Id Prof |
| Blue Print/ layout Plan | List of equipments |
| NOC From Municipality | Incorporation Certificate |
| List Of Directors /Partners | MOA And AOA |
| Water Test Report | Import Export Code |
Current Account Opening
A current account is a type of deposit account that helps the professionals and businessmen to run their business. Businessmen can avail various benefits by Online Current Account such as:
Unlimited transactions
Customized features
Online banking services
Online current account reduces the hassle and provides the benefit to complete the banking process anytime and anywhere.
Are you Ready to Grow your Business?
Zero Balance Current Account
In just 5 mins
Free Current Account Powered by ICICI Bank
FSSAI license fees - Meghalaya
The food business in India are required to get done with FSSAI registration, in case any of the food business operators fail to do so has to pay penalty for the same.
FSSAI Registration Fee is partitioned into the government expense and expert expense. Government expense formally charged by the govt for the application handling charge and an expert charge is charged by the Professional to set up your application.
FSSAI registration is segregated in three different types such as Basic registration, State registration and Central registration, the FSSAI fees for these registrations are mentioned below:
1) Basic FSSAI License - Fees
Annual turnover below 12 lakhs - 100/-
2) State FSSAI License - Fees
Annual turnover above 12 lakhs and below 20 crores - 2000/- or 5000/-
3) Central FSSAI License - Fees
Annual turnover above 20 crores - 7500/-
FSSAI Pricing Details
How To Check FSSAI License Number online
step1
Enter 14 Digit FSSAI License Number
step2
Click On Check Validity And Get Basic information
step3
Login With Your Username And Password
step4
Get The Details About Your FSSAI License
FSSAI Renewal
In India, FSSAI registration or Food License is fundamental for every food business operator before starting the food business. FSSAI License is similarly imperative to be renewed within the time period or before it expires.
The food license issued to the food business operator can have a validity of 1 year or up to 5 years. FSSAI registration fees vary as per tenure of the FSSAI License. As per the FSSAI rules, each food business operator needs to apply for FSSAI renewal 30 days before the expiry of the current food license.
Penalty on FSSAI Licence Renewal: If the application for FSSAI License (state and Central) renewal isn't documented in the stipulated time, then Rs. 100 per day would be fined for FSSAI Licences.
Penalty on FSSAI Registration Renewal: If Renewal of Food registration isn't done within the stipulated time then it will be considered as a gap and a new license would need to be applied by the food business operator to continue the business further.
The License or FSSAI registration will keep on being in power till time arranges on the FSSAI renewal application are passed that must be past 30 days from the date of expiry of FSSAI license.
About meghalaya
The State of Meghalaya is situated on the north east of India
It extends forabout 300 kilometres in length and about 100 kilometres in breadth
It is boundedon the north by Goalpara, Kamrup and Nowgong districts, on the east by Karbi Anglongand North Cachar Hills districts, all of Assam, and on the south and west by Bangladesh
Shillong, the capital of Meghalaya is located at an altitude of 1496 metres abovesea level
Shillong, which was made Assam's capital in 1874, remained so till January1972, following the formation of Meghalaya
The capital city derives its name fromthe manifestation of the creator called Shyllong