Need Help with Food License / FSSAI Registration Process?
LegalDocs Experts will help you get quick approval of your Food License and make sure that you get your FSSAI certificate easily.
Please enter valid Phone Number
Thank You. We Will Get Back To You Soon
FSSAI Application Status
The Status of Your FSSAI Application will fall under the following Criterias:
1. Processing yet to be started
This status is seen when you have just applied for FSSAI LIcense and the processing of your application has not yet started.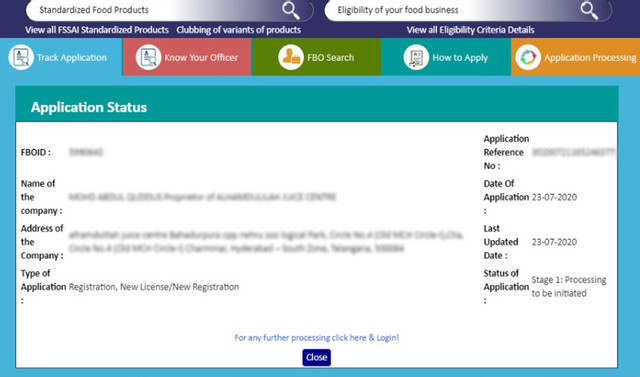 2. Application reverted for Modification
Your application might also be reverted for any kind of modification/ Clarification. Response to the same has to be provided within 30 days to avoid rejection of your application.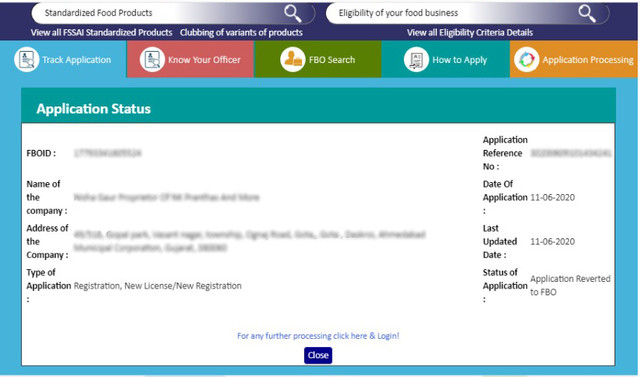 3. Application Rejected
An application might be rejected automatically by system due to non-furnishing of information by FBO within the stipulated time of 30 days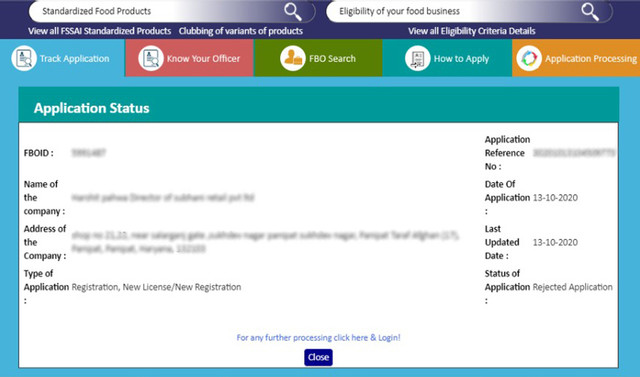 4. Inspection
The Officer will contact you for the inspection of your premises.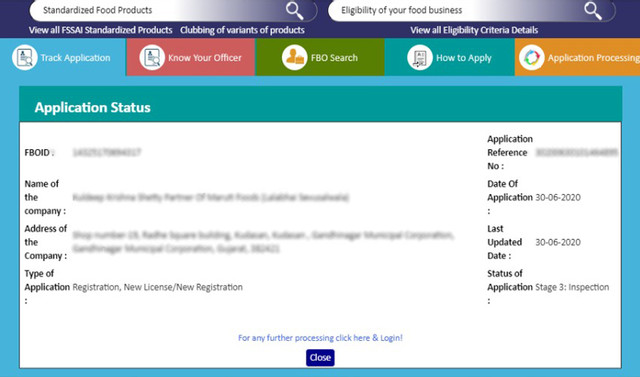 5. Registration Certificate Issued
If all the information provided meets the FSSAI guidelines and criterias, Your application will be accepted and the FSSAI registration certificate will be successfully Issued.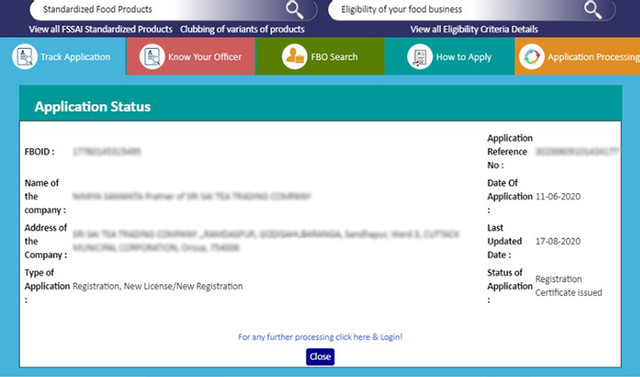 What is a FSSAI License Number?
Every food business operator has to apply for FSSAI license in India, after FSSAI registration the Food business is provided with a 14 digit license number which has to be showcased in the premise
The 14-digits of the FSSAI license number have been essentially divided into 5 sections and each section helps us to understand the details. Below mentioned are the five different sections of the FSSAI license number and its details:
Section 1 - First digit indicates the status of whether the food business is registered or not.
Section 2 - The second and the third digit indicates the state code which means the state where the business is registered.
Section 3 - The fourth and fifth number will talk about the year in which the food business is registered.
Section 4 - The sixth, seventh and eight number will help you to understand the quantity of enrolling master.
Section 5 - Ninth to Fourteen is the Makers license number.
Current Account Opening
A current account is a type of deposit account that helps the professionals and businessmen to run their business. Businessmen can avail various benefits by Online Current Account such as:
Unlimited transactions
Customized features
Online banking services
Online current account reduces the hassle and provides the benefit to complete the banking process anytime and anywhere.
Are you Ready to Grow your Business?
Zero Balance Current Account
In just 5 mins
Free Current Account Powered by ICICI Bank